Twisted Hams is a unique rock 'n' roll band from El Paso, Texas. 
The band was formed by three local science teachers and has expanded to a five piece group. The current members are Nicole O'Leary, Paul Hyder, Ron Lambert, Randy Russ and Raymond Arellano. Although the name was originally derived from a sandwich, it is really indicative of the bands quirky music and showy attitude. The band is diverse in its musical influences and plays a wide variety of styles. Mostly, just good ol' feel good rock n' roll with influences from folk rock, rockabilly, jazz, ska, punk and even Zappa. These styles are blended in a smooth and pleasing way that attracts a wide range of  listeners. Some of our songs have tongue-in-cheek lyrics that come off as being slightly irreverent.  Dee Woo, KTEP radio program director, described our music as "original classic rock". We recorded our first CD, "Taking It Back", in July of 2012 at El Adobe Studios in El Paso, Texas. Our second CD, titled "Twisted Hams", recorded at Sweat Shop Studio, was released (Dec. 2015) and is now available on 
 http://Amazon.com and http://iTunes.com.
As we like to say...
"We take our not so serious music seriously."
__________________________________________________________________
 Our Christmas music download is out!
Seven new and old favorites with two original Christmas 
songs done with the Twisted Hams flair.
This CD is dedicated to all those who can't be with their loved ones and the survivors of the tragic event on Aug, 3 2019 in
El Paso, Texas.
We wish you love and light this holiday season.
Special thanks to
Belinda Subraman
for the beautiful cover art painting of the
Christmas Star on the Franklin Mountains.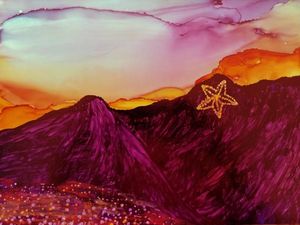 Get yours at 
 or
<span style="color:#3498db;"><span style="font-size: x-large;">https://www.amazon.com/music/player/albums/B0BNP58X5L?ref=sr_1_8&amp;s=music&amp;keywords=Twisted+Hams+Christmas&amp;crid=2HM19DGPIS9I2&amp;sprefix=twisted+hams+christmas%2Cpopular%2C135&amp;qid=1670001897&amp;sr=1-8</span></span>
Other Twisted Hams CD

s:
 "Twisted Hams"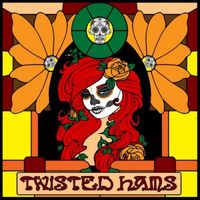 https://music.apple.com/us/album/twisted-hams/1067598585/music.
"Taking It Back"
               https://music.apple.com/us/album/takin-it-  back/559762823
____________________________________________________________
Watch "What Makes You Think" from NPR's Tiny Desk contest 
https://www.youtube.com/watch?v=LZfPFo0xUqc
See the Twisted Hams slide show "Please Don't Call" on YouTube now.
  https://www.youtube.com/watch?v=W0pQJ6Y2r-4
Watch other Twisted Hams videos on YouTube.
Videos: <span style="color:#3498db;">https://www.youtube.com/channel/UCv2ANZl7wEx9OVYU3AIrRnw</span>
You are visitor number: 4804
*Click on the Twisted Hams logo at the bottom of any page to contact us.